Tribal Council
As a governing body, the Tribal Council sets policy, makes laws and implements the direction voted upon by Tribal membership. The structure of the Tribal Council is comprised of five positions and four proxy members. The Tribal Council Members are elected by secret absentee ballot and the four proxy members are appointed by the elected Tribal Council. The three Tribal Council officer seats are for a staggered two-year term and the two members for a one-year term.
---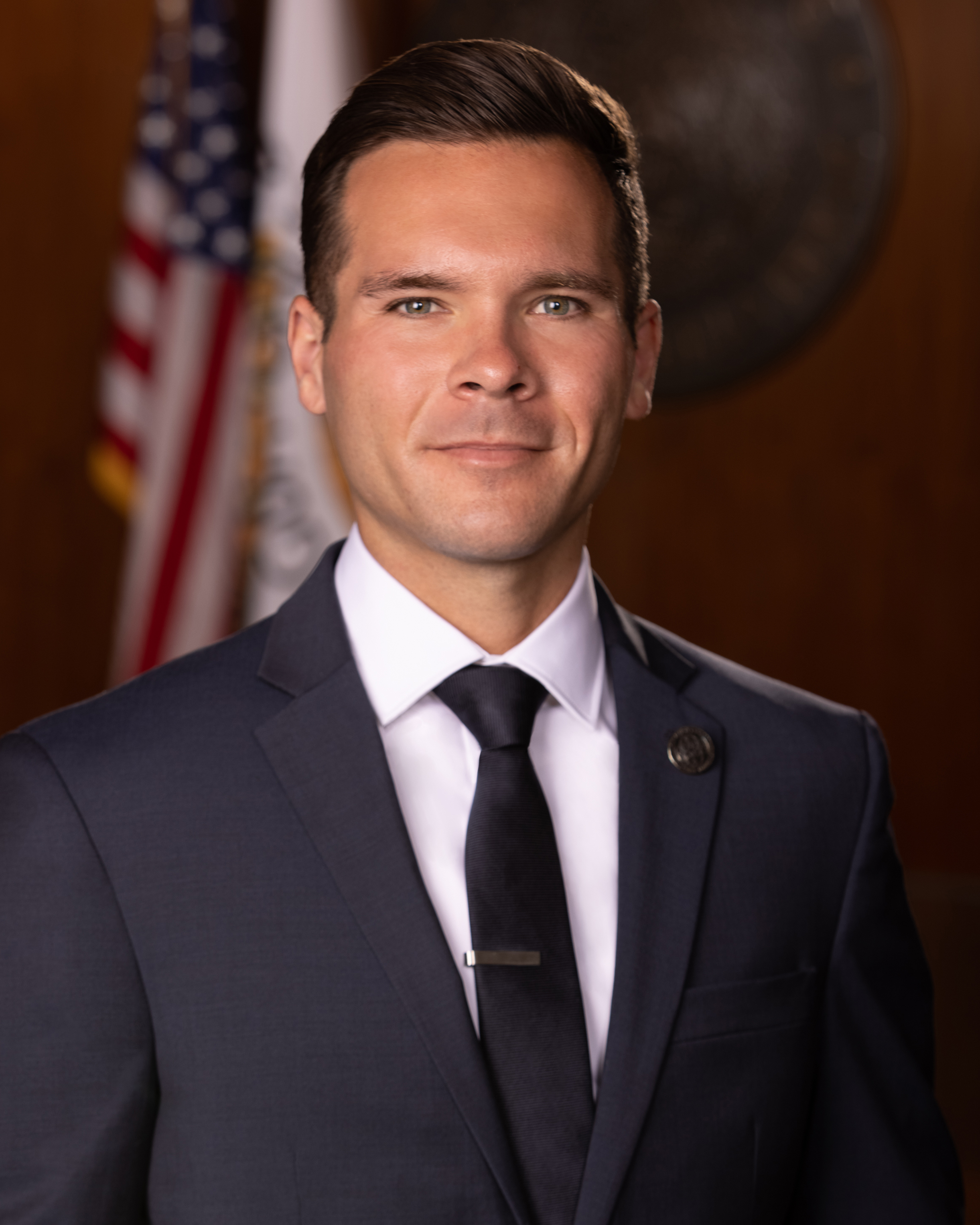 Reid D. Milanovich
Chairman
Read More
---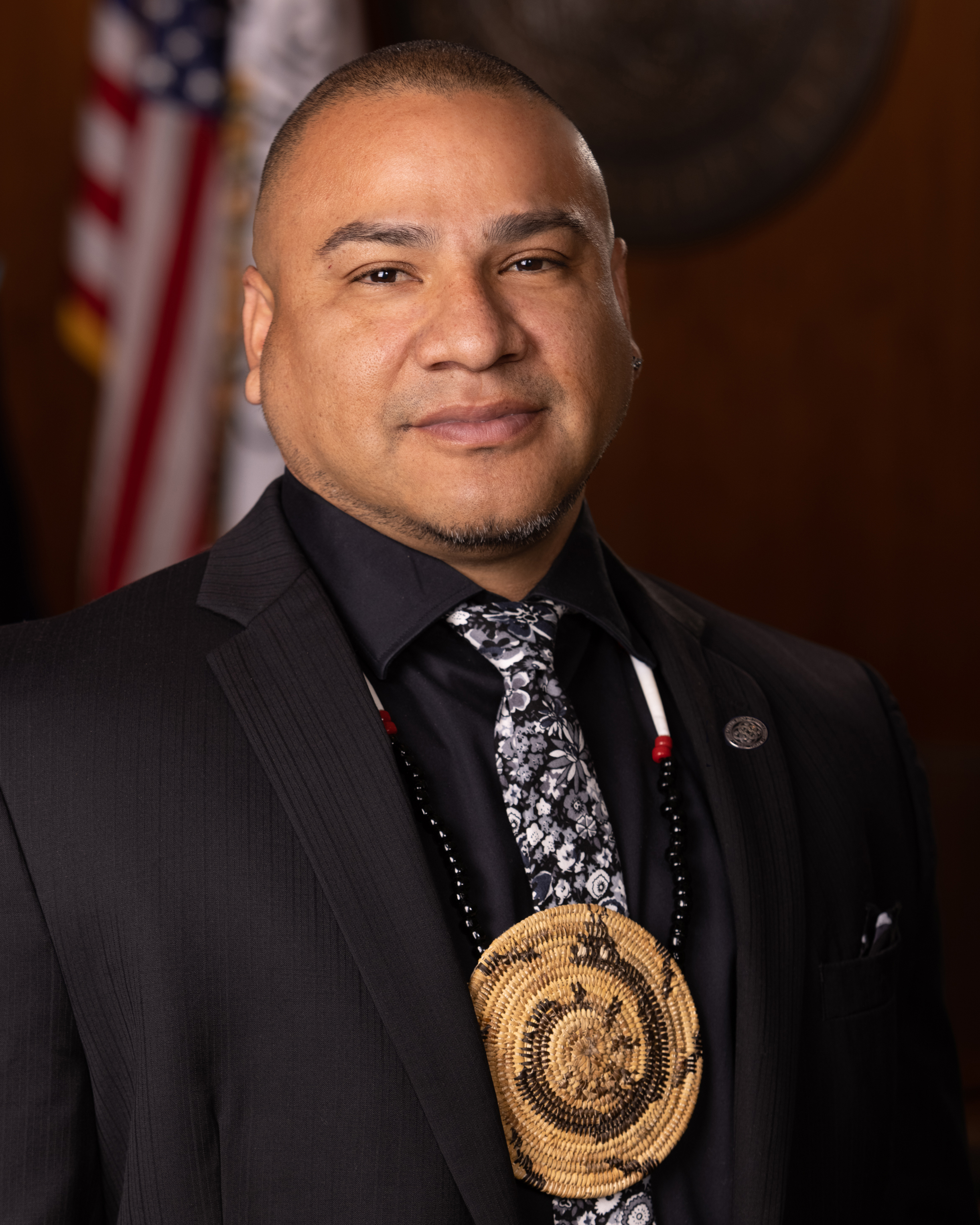 Vincent Gonzales III
Vice Chairman
Read More
---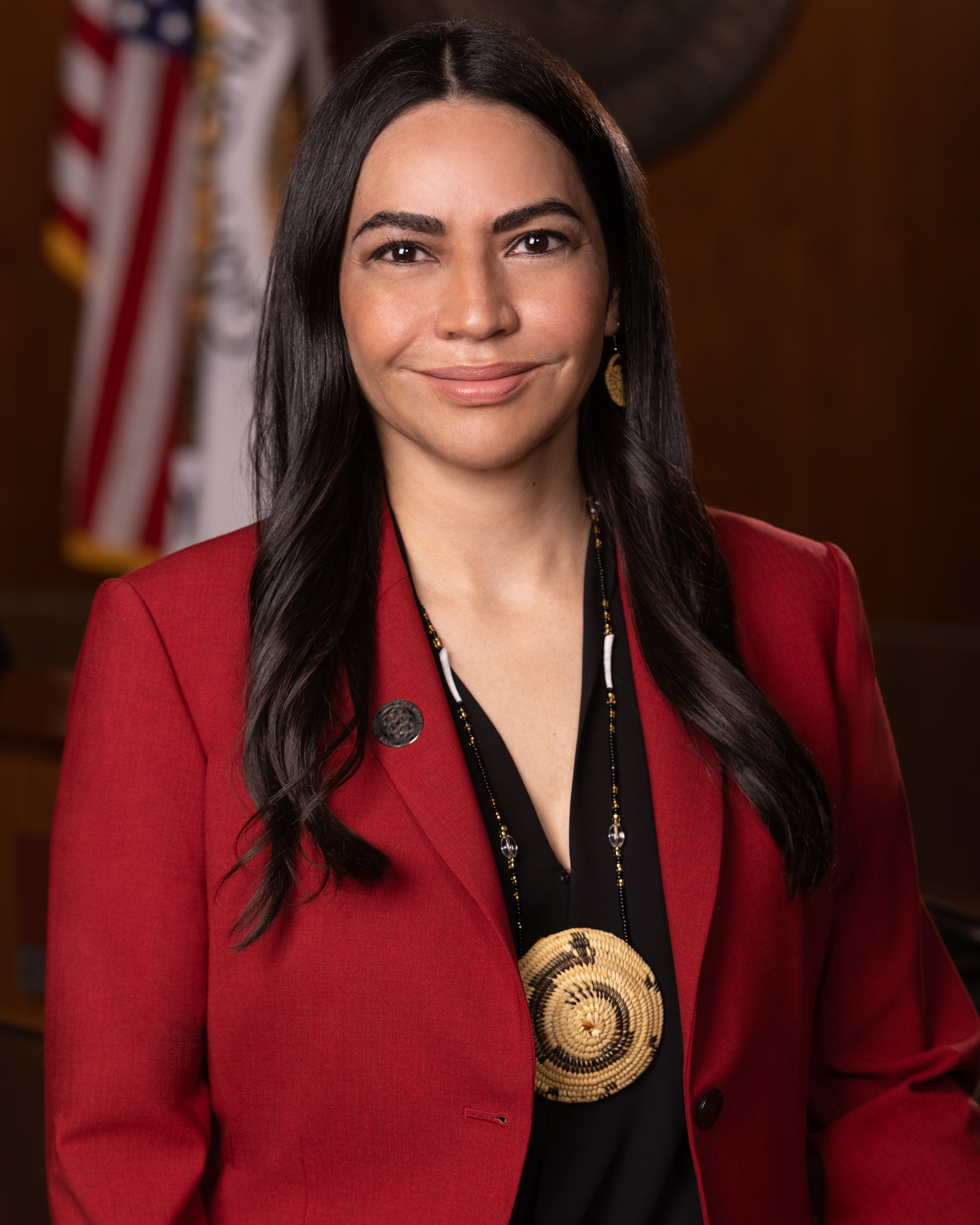 Jessica Norte
Member
Read More
---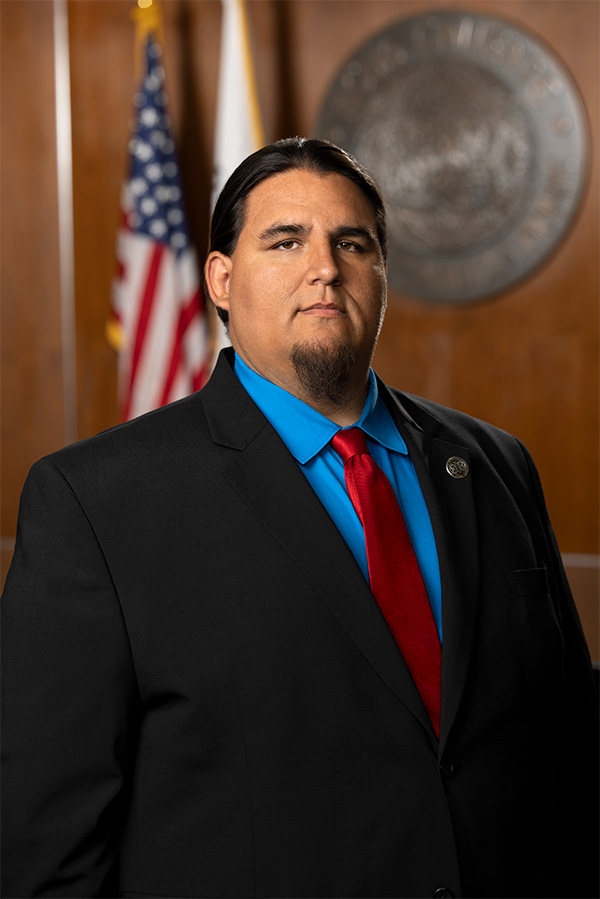 John R. Preckwinkle III
Member
Read More
---
Reid D. Milanovich was sworn in as Chairman of the Agua Caliente Band of Cahuilla Indians on April 5, 2022. He served as Vice Chairman of the Tribal Council for nearly two and a half years after being sworn in on Nov. 5, 2019 to fulfill the remaining two-year term for the late Larry N. Olinger, Vice Chairman who passed away in July 2019. Mr. Milanovich was first elected to the Tribal Council in April 2014 and served five consecutive terms as a Tribal Council Member.
Mr. Milanovich was named as one of Palm Springs Life's 40 Under 40, a group of impressive young professionals with promise to achieve greatness in the Coachella Valley. In addition, he was also recognized by The National Center for American Indian Enterprise Development with a Native 40 under 40 Award.
Prior to his service on Council, Mr. Milanovich served as a Tribal Council Proxy in 2013 and served for more than two years on the Tribe's Scholarship Commission. In addition, he served for two years on the Board of Directors for the Agua Caliente Cultural Museum. Mr. Milanovich earned his Bachelor's degree in Political Science from California Baptist University and resides in Palm Springs.
Mr. Milanovich's father, Richard M. Milanovich, served as Tribal Chairman for 28 years until his passing in 2012.
With his election to Tribal Council, first in 2007 and once again in 2009, Vincent Gonzales III is the next generation of Tribal leaders from the Kawasict Clan. Mr. Gonzales is the great grandson of John Joseph Patencio, the last ceremonial bird singer. His goal is to follow his elder family members that have held Tribal Council positions in the past, including Priscilla Patencio, Barbara Gonzales Lyons, and father Vincent Gonzales Jr., all of whom have dedicated their time and efforts to better the Tribe and its future.
Since the age of 16, Mr. Gonzales has worked in Tribal operations, and has served Tribal Members as a proxy to the Tribal Council. He has also worked for the Trust Enforcement Support Activities (TESA) department for the Bureau of Indian Affairs. In addition, he has an associate's degree in Museum Studies from the Institute of American Indian Arts, and a Bachelor's degree in Information Technology from the University of Redlands.
John R. Preckwinkle III serves as a Tribal Council member, and was first elected in Spring 2021. Prior to his service on the Tribal Council, he spent more than a decade serving on Tribal committees.
He served on the Tribe's Cultural Preservation Committee for 11 years, seven of which he served as the committee chair. He served as vice chairman on the Agua Caliente Child Development Committee for nine years. He was the vice chairman on the Tribal building committee for 10 years. In addition, he served on the Election Board for five years, two of which were as chairman and served eight years on the Cemetery Committee.
Mr. Preckwinkle, a bird singer, is from the Kawisiktem clan (Patencio family), which originally dwelled in Tahquitz Canyon. He grew up in Northern California and moved to Rancho Cucamonga at the age of 18 to attend the Universal Technical Institute, a technical trade school for automotive mechanics. Upon completion of the 51-week program, he invested in an additional 15-week program specializing in Ford automotive. From there, he moved to Palm Springs to fulfill his dream of one day living on the Agua Caliente Indian Reservation. He continued his love of learning once in the Coachella Valley by taking additional college courses and then ultimately serving on various Tribal committees.
He is a passionate culture keeper who was first introduced to bird singing at the age of 14 through listening and studying recordings from his great grandfather John Joseph Patencio. When he first started bird singing, he borrowed a gourd rattle until he was gifted a rattle and was eventually taught how to make them. By the age of 19, he had made his first gourd rattle and has made dozens since.
"From there, I began learning as much as I could from different head singers about songs and protocols for bird singing." Mr. Preckwinkle said. "This also led me to start learning the Cahuilla language and joining the cultural preservation committee. The committee and bird singing opened up opportunities for me to meet other teachers from the entire community, which helped us strengthen the opportunities for classes we have available to Tribal Members today."
Jessica Norte is from the Káwisiktem (People Of The Fox) Clan, the daughter of Vincent Gonzales Jr. and the granddaughter of Priscilla Patencio Gonzales. With her election to the Tribal Council in 2020, Tribal Council Member Jessica Norte builds upon four previous terms serving on Tribal Council. She has also served the Tribe in many other capacities, including as Proxy to the Tribal Council, Vice-Chairman of the Election Committee, Chairman of the Agua Caliente Cultural Preservation Committee, Chairman of the Indian Planning Commission, Board Member of the Agua Caliente Development Authority and Tribal Gaming Commissioner. In addition, she has also served on the NMAI's (National Museum Of The American Indian) National Council. Mrs. Norte is a graduate of Palm Springs High School and earned her Associate's degree from Haskell Indian Nations University and earned a Bachelor's degree in Political Science from the University of Kansas.
After college graduation, Mrs. Norte entered the intern management program at the Spa Resort Casino (now the Agua Caliente Casino Palm Springs), and was promoted to Floor Supervisor in table games, and later to Casino Host.
"Being a member of the Agua Caliente Band of Cahuilla Indians means that I belong to not only my family, but I belong to my Tribe. We rejoice when we have a birth, we grieve when we lose a member, we stand by each other as we weather the storms and, in the end, we prevail like generations before us have and like generations after us will."